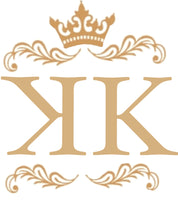 King Kouture
The King Kouture is your online destination for Kurated Kimonos, Kouture, Gifts and more!
Wishing everyone a wonderful Holiday Season! Enjoy 35% off EVERYTHING including Clearance
Use Code: Thankful 2023
Free Domestic Shipping on all orders over $50
Shop Now
Cut Out Kimono Jumpsuit $55
Cut Out Kimono Jumpsuit $55
Kreative Kurated Kimono's
Kreative/Creative
The King Kouture curates
effortless leisure Kimono's and
Kouture.  Why Kimono's?
Because the silhouette is
extremely flattering and versatile

Kurated/Curated
 The King Kouture curates
Kimonos from the globe.  It's
the perfect compliment to any
wardrobe. Classic  Comfortable
Chic!
Kimono's
Kimono - Japanese for Clothing
Wafuku - Japanese for Kimono
Hanbuk - Korean Kimono
Yukata - Casual Kimono
Haori - Hip Length Kimono
Reviews/Testimonials
Love the Patchwork Kimono.  Perfect for fall!

Anna B.
Thank you for answering all of my questions.  I love my kimono!  Exquisite!

Kim W
Love my Kimono.  Very Elegant!

Susie V
Great Mask Tight Fit.  Love the adjustable straps!

Tony W.
Love the Voile Top.  Very Sexy without showing too much!

Stacy M.